Understanding the OJEU Proforma

Price: £195 (ex VAT)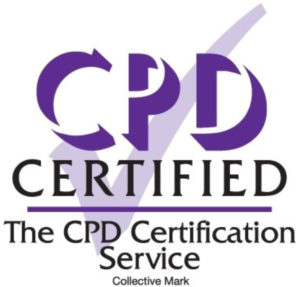 Understanding the OJEU Proforma is a Half Day event
The UK Public Contracts Regulations 2015 fundamentally changed the way procurement works.
The old days of posting a notice to the OJEU and then putting together the selection documentation and the tender specification are over.
Now buyers must have all of the documentation ready before the OJEU notice goes out.
The OJEU forms cannot just be typed as "just the same as the last notice".
With changes to the procedures, timescales, selection and award criteria, scoring regimes and life cycle costing not to mention the very real risk of Contract Modification –  all of these issuesneed to be considered before publishing.
22 forms in total
New Mandatory fields
3 different ways to use the PIN notice
If you complete OJEU forms, even as a task within a wider administration role this is an essential course.
If you don't get your OJEU proformas right first time, you cannot put an addendum out.  You cannot add variants for innovation.  You absolutely must issue the minimum requirements.
You cannot make it up as you complete them
You must issue your tender documentation at the same time
The notice is required to be compliant with the tender specification
Understanding the new OJEU Proformas is ideal for
Anyone in your administration team who completes OJEU forms
All procurement professionals who need to understand the changes
Anyone who is commissioning procurement and needs an understanding of why it must be correct at this stage book your place.
Learning Outcomes
What you will learn on this course is how your OJEU proformas fit into how your procurement exercises SHOULD  be done.  You will learn:
Which forms you should be using and how to make them compliant
The changes to the mandatory fields
What information you will need from your colleagues or commissioning departments
Short cuts and quick fixes to completing the forms compliantly
You will be able to;
Complete the OJEU forms quickly and accurately
Advise colleagues in advance of the information you will need
Issue notices compliantly
Ensure your procurement exercises run smoothly and on time.
FAQs
Understanding the new OJEU Proforma Requirements gives you clear training in how to complete the forms to advertise your procurement in the Official Journal of the European Union which is a prescribed step in the process for over-threshold contracts.  PASS has been collating the most frequently asked questions from buyers and suppliers. We've gathered them from our training courses, webinars and networking events. Is your question addressed? Download your copy to find out.
Download
---
Guidance
The Public Contracts Regulations 2015 and the Public Contracts (Scotland) Regulations 2015 brought many changes to the procurement regime including changes to the OJEU forms and why compliancy is key. Download the Guidance to Understanding the new OJEU Proforma Requirements to find out more.
Download
---
Half Day Event commencing at 09.15, with a comfort break at 11.00 and ending at 13.00. All timings are approximate and depend on delegate questions and interaction.
Session 1
1. Background
EU Directive Recitals
Main Features
Manner of Publication
Invitations to Candidates
Setting Time Limits
2. Prior Information Notices
Three Uses or Two?
Key Changes
3. Contract Notice
Procedures and Timescales
Exclusion Grounds
Selection Criteria
Award Criteria
Session 2
2. Annexes
Corrigendum Notice
Modification Notice
Modification of Contracts