Contract Management

Price: £145 (ex VAT)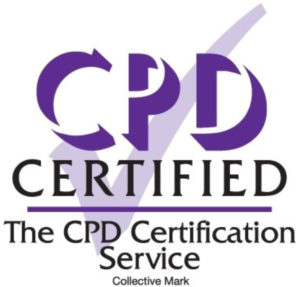 In the constant ebb and flow of change across procurement, from the regulations to guidance to procurement policy, Contract Management remains the one constant.
Contract Management is the fulcrum on which change management, risk management, project management, demand management and category management rest.
Yet the key to a good robust contract management process is built on three key foundations, service delivery management, supplier relationships and contract administration.
Once enabled it can lead to continuous improvement, efficiency savings, greater knowledge on supplier performance and better relationships with suppliers and end users.
Undertaken correctly, contract management will ensure that you keep control of your contracts and only pay for what you ask for, by ensuring that service levels and KPIs are being met and risk is being managed.
Our Contract Management training will provide you with all that you need to know to start implementing processes now and get better outcomes even from existing contracts.
Contract Management is the hot topic.  It leads to efficiency savings, recorded information on supplier performance and developing good relationships with suppliers and users.
What you will learn on this course is how your procurement exercises SHOULD  be done.
Keep control of your contracts
Ensure that what you pay for is what you get
Ensure your KPIs are being met
Continue healthy interaction with your suppliers
Gain feedback from users
Pre-empt resource issues when a contract goes wrong
Enact good change management processes
Reduce the risk of material contract variation
Gain insight for re-tender
Contract Management is ideal for
All members of the procurement team
Category Managers
Change Managers
All stakeholders to contracts
Anyone who contributes to or influences procurement decisions
Learning Outcomes
What you will learn on this course is how your contracts SHOULD be managed and the long terms gains you achieve.  You will learn;
How to understand exactly what happens in your contracts
How to put supplier management structures in place
How to keep control of your contracts
How to ensure what you for is what you get
You will be able to use Contract Management to affect;
Change Management
Future risk management
Efficient category management
Leading to long-term efficiency savings and better outcomes for all departments and users.
FAQ
Contract Management gives you all the tools to make your contracts over perform. You can build impressive contract knowledge and data from your users.
What else can good Contract Management give you?  PASS has been collating the most frequently asked questions from buyers and suppliers. We've gathered them from our training courses, webinars and networking events. Is your question addressed?
Download
---
Guidance
Contract Management can help you make savings, improve your relationships with suppliers and protect you from under-performing suppliers in future tender exercises. Download the Guidance to Contract Management to find out more.
Download
---
Legal Case
The Pressetext legal case study will be used in the training for Contract Management. Familiarise yourself with the issues by downloading prior to attending the course.
Download
---
Morning session 1 commences at 09:15 with a comfort break at 11:00 for 15 minutes followed by session 2.  Training breaks for lunch at 12:45, resuming for session 3 at 13:30. The training day ends 15:15.  All timings are approximate and depend on delegate questions and interaction.
Morning Session 1
1. Contract Management Principles
2. Contract Management Activities
Contract Management Life-cycle
Managing Service Delivery
4. Critical Success Factors
5. Service Level Management
Morning Session 2
1. Measuring Quality
Metrics
Baseline
Value / Cost Ratio
Benchmarking
2. Risk
Risk Assessment
Risk Register
3. Managing the Relationship
Managing Performance
Handling problems
Afternoon Session
1. Contract Administration
2. Seeking Improvements
Incentives
Continuous Improvements
Added Value
3. Change
Managing change
Types of change
Material contract variation
Pressetext case study