Public Procurement Training Reinvented
PASS knows procurement inside out. We've trained thousands of people across the public and private sectors for three decades. Now our experience and insight has been distilled into the most detailed eLearning courses available: giving you instant access to practical procurement knowledge. Convenient and flexible, PASS eLearning allows you to build your skills at your pace.
For Buyers, PASS eLearning provides step by step understanding of the procurement regulations and how to apply them, how to write tender specifications and evaluate bids and the art of effective contract management.
For Suppliers, PASS eLearning provides easy to follow understanding of how public procurement works, the regulations involved, the rules that Buyers must follow and – crucially ‒ how to prepare successful bids.
For full details of all our CPD certified eLearning courses, please see below.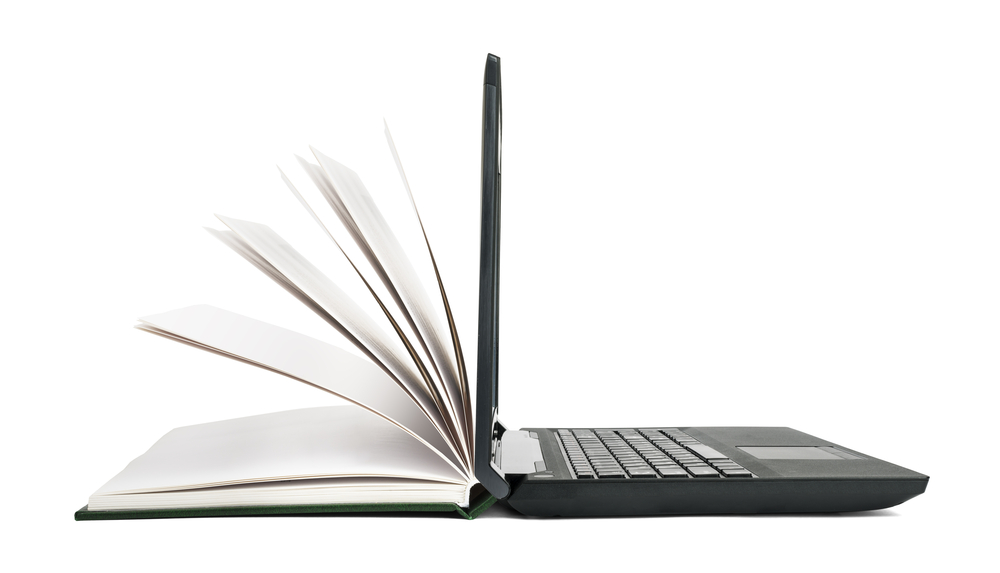 Audience – Buyer and Supplier
Introduction to Public Procurement
Learning Outcomes: This course will explain the entire public procurement process including:
The basics of, and rationale behind, the regulated public procurement process in the UK
What to consider when engaging the marketplace
The different procurement procedures, their timescales and the situations they're best suited to
The roles of the selection and award stages within the public procurement process
The basics of evaluation and standstill
Course Chapters:
Market Position
Non-OJEU Procurement
Procedures and Timescales
Electronic and Aggregated Procurement
Selection Stage
Standard Selection Questionnaire (SQ)
Award Criteria
Life-Cycle Costing
Sustainability
Evaluation
Feedback
Audience – Buyer
Writing a Tender Specification
Learning Outcomes:This course explains how a specification should be constructed and carried out, and more specifically:
How the requirements for transparency and non-discrimination impact the specification
How to get your criteria and weightings right for the benefit of all stakeholders
The importance of life-cycle costing
The elements that are non-negotiable once published
How you can benefit by factoring in the desired outputs and outcomes of the procurement when creating the tender specification
Course Chapters:
Drafting a Specification
Key Issues to Consider
Input / Output / Outcome
Requirements
Risk
Sustainability
Award Criteria
Life-Cycle Costing
Supplier Management
Evaluation
Learning Outcomes:This course explains how contracts SHOULD be managed and the benefits that can be achieved, by understanding:
The benefits of transparent supplier management structures for the governance of projects
The importance of a robust change management process
How to retain more control in contracts
What quality measures may be applied to ensure contracts deliver all stated outcomes
Importantly, how to develop an Exit Strategy
Course Chapters:
Contract Management Principles
Contract Management Life-Cycle
Resource Planning
Critical Success Factors
Service Level Management
Measuring Quality
Risk Management
Relationship Management
Performance Management
Seeking Improvements
Change Management
Exit Strategy
Learning Outcomes:This course explains evaluation at both the selection and award stages of public procurement processes, and will:
Explain the different evaluation approaches to these two stages
Explain where additional criteria may be included in evaluation models;
Provide examples of legal challenges to specifications;
Create an understanding of financial evaluation and the standard differential model; and,
Will explain the pros and cons of cost versus price.
Course Chapters:
Introduction
Your Specification
Developing an Evaluation Strategy
Conflict of Interest
Evaluation at the Selection Stage
Evaluation at the Award Stage
Evaluation Process
Building an Evaluation Matrix
Scoring
Which Evaluation Model
The Evaluation Report
Award and Standstill
Audience – Supplier
Preparing Perfect Tenders
Learning Outcomes:This course will help you submit the best possible tender you can to the public sector, by:
Providing an understanding of the procedures and timescales used in public sector procurement
Explaining electronic and aggregated procurement including framework agreements, dynamic purchasing systems, eAuctions and electronic catalogues
Showing you how to interpret specifications
Explaining how to write a tender to match award criteria and maximise your score
Helping you to understand the benefits of factoring sustainability and life-cycle costing into bids so you can help the public sector achieve their targets
Importantly, enabling you to understand your rights to information and challenge
Course Chapters:
Procedures and Timescales
Electronic and Aggregated Procurement
The Specification
Award Criteria
What Do they Want?
Sustainability
Evaluation
Standstill
Audience – Buyer
Implementing the Selection Process
Learning Outcomes:Precisely which selection document is used in your procurement depends on where in the UK your organisation is based. The Standard Selection Questionnaire or 'SQ' is used in England, Wales and Northern Ireland, while the European Single Procurement Document is used in Scotland. Both are based on the European Single Procurement Document and mirror the old Pre-Qualification Questionnaire process.
This course reviews the SQ, gives context to the changes and provides practical advice on the process, by providing a working understanding of the:
Updated selection requirements
Mandatory and optional exclusions
Financial and technical requirements
Means of proof
Importantly, how evaluation is tackled at selection stage.
Course Chapters:
Standard Selection Questionnaire (SQ)
Mandatory and Optional Exclusions
Selection Criteria
Means of Proof
Policies and Standards
Project Specific Questions
Evaluation at the Selection Stage
Audience – Buyer and Supplier
Understanding Sustainability
This course seeks to provide definitions, provoke thought and ultimately to give learners an understanding of sustainability, social value and community benefits. The course describes how this fast-evolving facet of procurement impacts buyers and suppliers and, beyond developing and understanding of the topic, suggests some practical steps that can be taken to positively enhance public procurement to maximise the social, economic and environmental benefits for all.
Understanding Sustainability – Learning Outcomes
Be able to define sustainability and social value in the context of public procurement
Understand commonly used terminology
Understand the benefits of procuring sustainably and delivering sustainable contracts
Understand the challenges of applying social, economic and environmental factors to public procurement exercises
Know at what points in the procurement process sustainability is best considered
Understand the limits within the regulations as to what can legitimately be considered in specifications
Understand the pros and cons of measuring success, and the impact of different measurement types
Understand what sustainability legislation there is for public procurement in the UK
Be able to give examples of sustainability (through examples and case studies)
Know what further resources are available
Understand the practical next steps for buyers and suppliers
Audience – Buyer
Applying Sustainability to Public Procurement
This course on Applying Sustainability to Public Procurement builds on our Understanding Sustainability course and is designed to provide a practical overview of how to incorporate sustainability into public procurement exercises.
When it comes to sustainability in public procurement, one size does not fit all and not all procurement exercises are appropriate for the application of sustainability.
However, the consideration of sustainability, and more specifically the social, economic and environmental aspects, should be considered at the outset of every procurement. The information and checklists contained in this course will enhance your ability to apply sustainability where it is possible and beneficial to do so.
PASS eLearning – Approach and Benefits
Building your skills or refreshing your knowledge is easy with PASS eLearning. Our courses reflect the very latest in public procurement best practice and understanding of how the regulations can be applied. We work with buyers and suppliers every day – so our course content evolves to reflect continually changing demands and aspirations for procurement.
Each PASS eLearning course has been created by the same experts who deliver our highly rated classroom and in-house training courses. PASS is the UK's gold standard of public procurement training – trusted by Government, the wider public sector and all types of private sector organisation.
If our classroom courses are cappuccino, think of eLearning as espresso: a concentrated serving of powerful content that immediately sharpens your procurement ability.
Convenience: Access your learning anywhere, anytime.
Quality: The same great content as our classroom courses, but online.
Flexible: Delivered on any device – from mobile to tablet or laptop.
Cost-effective: Just pay for the training, no travel costs.
Travel free: Zero travelling time means more learning and less risk. Environmentally friendly too.
Scalable: Modules that expand learning at your pace: ready when you are.
Guaranteed: Like our classroom courses, if you don't learn, you don't pay.
Certified: Earn CPD points when you complete each module and get certificates to add to your personal development file.