Introduction to Public Procurement

Price: £145 (ex VAT)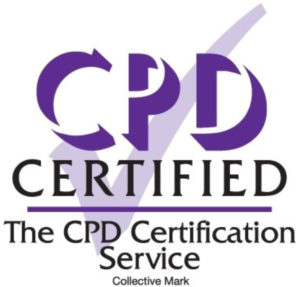 Our Introduction to Public Procurement training is specifically designed to provide a full overview of how the public procurement process is structured.
Understanding the structure of public procurement and the procurement regulations will greatly improve your ability to make the most of the opportunities the rules offer.
This course looks across all of the key stages of the procurement cycle, from planning and market engagement to selection and tender, we take a high level look at the processes, with clear and concise explanations about the procedures, timescales and thresholds.
Introduction to Public Procurement explains the key stages of both non-regulated and regulated procurement and provides insight into Framework Agreements and Dynamic Purchasing Systems, including the benefits and pitfalls of both.
We also consider how to apply sustainability to procurement and detail the feedback that should be provided at both standstill and debrief.
Whether new to procurement or simply needing a refresher, Introduction to Public Procurement will deliver the overview you require.
Ever heard the phrase "that's how we always do it!"?
Buyers AND Suppliers often brush down a previous specification or tender submission – update the basics of titles and timings and press submit.
Introduction to Public Procurement will equip you with the tools you need to do your job effectively.
Learn how to :
Comprehend the basics of the procurement process
Understand the various procurement procedures and the timescales
Have an understanding of the Selection and Award
Have an ability to participate in procurement exercises
Understand the basics of evaluation and the standstill process
Learn how procurement should be done and;
don't run the risk of time and resources being wasted
reduce the risk of challenge
become a valuable asset to your organisation
Introduction to Public Procurement is the start of your journey.  Book your place now.
Learning Outcomes
What you will learn on this course is how your procurement exercises SHOULD be done.  You will learn;
The breadth of the public procurement marketplace
The rationale behind the procurement process
Knowledge of the processes, procedures and regulations
Real examples of how to make your procurement better
Where you will find contract opportunities
How to respond to contract opportunities
Buyers will be able to;
Understand how to use procurement to make savings
Deliver the right results for your department and your organisation
Contribute positively to your organisation's needs
Suppliers will be able to
Find the best opportunities to suit their strategic growth plans
Respond compliantly to contract opportunities
Understand what the public sector are looking for in their procurement exercises
Start your journey to becoming an expert in your field
FAQs
Introduction to Public Procurement offers you a clear overview of the procurement landscape and structure. PASS has been collating the most frequently asked questions from buyers and suppliers. We've gathered them from our training courses, webinars and networking events. Is your question addressed? Download your copy to find out.
Download
---
Guidance
The Public Contracts Regulations 2015 and the Public Contracts (Scotland) Regulations 2015 brought many changes to the procurement regime. Many areas of procurement are affected for both buyers and suppliers. Introduction to Public Procurement gives the best foundation on which to plan your work and your career. Download the Guidance to Introduction to Public Procurement to find out more.
Download
---
Legal Case
The course content for Introduction to Public Procurement includes the study of the legal case Lianakis and Others v Dimos Alexandroupolis and Others.
The case study is an important part of the agenda for Introduction to Public Procurement on award criteria, weighting factors and sub criteria. Download your copy for study
Download
---
Morning session 1 commences at 09:15 with a comfort break at 11:15 for 15 minutes followed by session 2.  Training breaks for lunch at 12:45, resuming for session 3 at 13:30. The training day ends 15:15.  All timings are approximate and depend on delegate questions and interaction.
Morning Session 1
1. Hierarchy of Legislation
EU Treaty and Principles
Regulatory Mechanisms
4. OJEU Procurement
Thresholds
Procedures
Timescales
Morning Session 2
1. TheToolbox
Framework Agreements
Dynamic Purchasing Systems
eAuctions
Electronic Catalogues
2. Issues to Consider
Advertising Process
CPV Codes
Innovation
Technical Dialogue
3. Selection Stage
Lianakis Case Study
Exclusion Grounds
Selection Criteria
Afternoon Session